ServiceMaster Experts Weigh in: Majority of House Fires Occur in December; Cooking is Leading Cause
Transitioning to cooler temperatures means more time spent indoors, more home cooked meals and, unfortunately, the beginning of the most common month for house fires. ServiceMaster Restore of Johnstown the leader in emergency fire and water damage cleanup and part of the ServiceMaster (NYSE: SERV) family of brands, recently polled more than 350 franchise owners across the country, revealing alarming insights about Americans' lack of preparedness when it comes to fires.
According to the ServiceMaster Restore Franchise Fire Prevention Survey, December is the most common month for house fires, with cooking as the leading cause ― making one of the happiest times of the year for homeowners also among the riskiest.  Nearly all ServiceMaster Restore franchisees (97 percent) agreed that homeowners are inadequately prepared for a cooking-related fire, with 85 percent believing that most homeowners don't even own a fire extinguisher. In fact, according to 94 percent of the experts, most homeowners don't have a fire evacuation plan in place.
Homeowners are even less prepared to deal with the aftermath of a fire, making two common costly errors. According to the survey, 86 percent of ServiceMaster experts say many homeowners attempt to clean fire-damaged areas themselves, which can cause more damage to belongings; 82 percent say homeowners discard burned items without taking an inventory of the damage, which causes them to lose valuable records of their personal property.
"Over the course of more than 50 years in business, we've seen it all when it comes to house fires," says Jim Vasilko, Owner at ServiceMaster Restore Johnstown. "The truth is, while every situation is different, there is one constant: People are largely unprepared to prevent or manage the aftermath of a fire."
In an effort to keep Laurel Highlands families safe this holiday season, ServiceMaster Restore of Johnstown is providing its expert tips to ensure that this holiday season is a safe one:
Put Safety First – In the event of a fire, put safety, not your possessions, first. Assess your surroundings to judge whether it's safe to evacuate. If possible, evacuate immediately, even if it requires leaving behind important belongings.
Protect Yourself and Your Family – In the event of a fire, there is usually limited time to react. One of the best things you can do to prepare for a fire is to develop an evacuation plan and make sure everyone in your household knows exactly what that is.
Protect Your Investment – Practicing preparedness year-round is a good rule to follow. Make it a habit to review insurance policies and important homeowner documents every year, saving electronic copies in your email files so you can easily access them if the originals or hard copies are destroyed.
Assess the Damage – In most cases, the occurrence of a fire is sudden. Be sure to take every fire alarm seriously and prepare yourself to the best of your ability beforehand. If you have to evacuate, do it. If you need help during the cleanup aftermath, call a professional restoration company like ServiceMaster Restore Johnstown with the experience, training and resources to work with you and your insurance company to help restore your home. Remember that sometimes the "D-I-Y" cleanup approach following a fire can worsen the damage and lead to unnecessary expenses.
For expert tips and information on how to prevent and recover from a fire, visit johnstownconstruction.com.  For immediate emergency fire and water cleanup, call 814-269-3014 or 814-242-5484.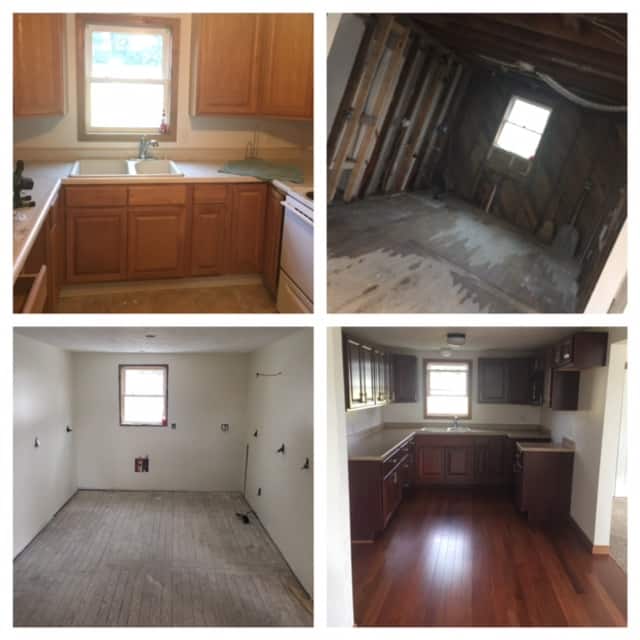 About ServiceMaster Restore… Locally owned and operated for more than 25 years, homeowners and business owners throughout the area have trusted our restoration and cleaning company for their restoration and cleaning projects. Whether your home or business has been damaged due to a flood or fire, or you need to clean up your business, you can count on ServiceMaster Restore to get your home or office back to its original condition.  With more than 1,800 franchised and licensed locations around the world, ServiceMaster Restore and ServiceMaster Recovery Management serve customers through a global network of franchises available 24/7/365 to provide residential and commercial restoration services resulting from damage caused by water, fire or smoke. ServiceMaster Recovery Management (SRM) is the large-scale commercial catastrophic disaster restoration unit of ServiceMaster Restore.
About Johnstown Construction…For additional information or questions, please contact us at 814-535-3995.  As your all-inclusive commercial and residential contractor, Johnstown Construction Services is committed to providing a high standard of quality customer service and customer satisfaction. We pride ourselves on building solid relationships along with pride in our work. We have been serving Central PA since 2001and have earned a reputation for economical, quality service. For additional information or questions on this event, please contact us at 814-535-3995.